Working with others in the field of habits and addiction?
Here is a unique and valuable worldwide online resource in the form of an education and networking forum with loads of practical information and advice backed up by extensive personal experience.
In the most basic sense of the word, addiction is a person's inability to say no to something.
Entrenched habits and addictive tendencies take many forms, like the abuse of sugar, alcohol, cigarettes and drugs but one also cannot ignore behavioural compulsions like unrestrained use of social media, obsessive sex, pornography, gambling, shopping, cosmetic surgery and even some forms of sport.
Veteran hypnotherapists and lifestyle coaches, Yvonne Munshi and Thomas Budge co-authored the trilogy of books, Habits & Addiction: Between the Devil and the Deep Blue Sea and present their material as handbooks for a series of courses and workshops.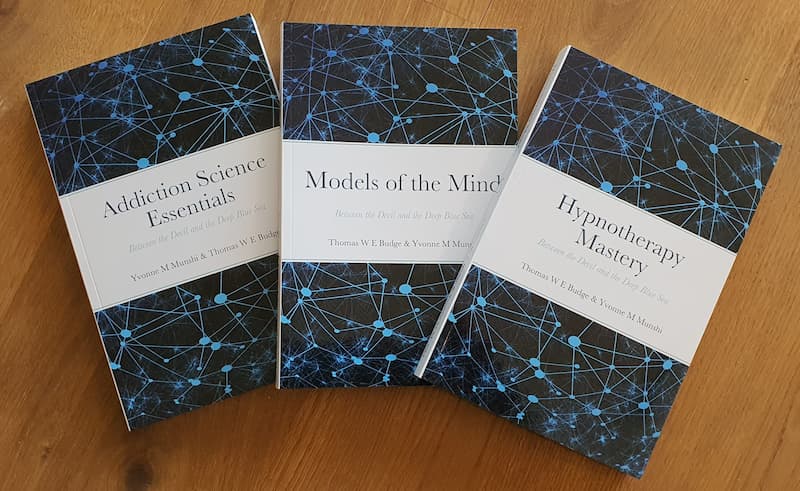 The Team
Yvonne Munshi
Yvonne is at the forefront of Addiction Hypnotherapy with studies in Biopsychology and Addiction Science from the University of Adelaide. A large part of her work is with recovering addicts. She is a motivational speaker on the topic of Addiction at rehab centres and schools. Her contribution to this workshop is immense because she spent over ten years sifting through reams of research and other published articles on addiction. A lot of the information on the internet is utterly misleading and ill-informed but one does still find many well-considered papers, which are not that well-known to the public. Yvonne brings this evidence-based fact and insight to the workshops. She teaches one how the brain adjusts to addictive behaviour and substances. She knows that as a therapist, one can only formulate a reliable approach to addiction once one has a workable, basic scientific knowledge of the neuroscience that underpins it.
Thomas Budge
Thomas is a Certified Hypnotherapist and an accredited Hypnotherapy Lecturer and Designated Examiner. He is one of South Africa's foremost hypnotherapists and has, for the past two decades, run one of the country's busiest professional hypnotherapy consultancies. Thomas is well-known in hypnotherapy circles, both locally and abroad. He is the founder of the South African Guild of Hypnotherapists, he taught many of South Africa's most established practitioners and has received international award and acclaimed for his work in the field of hypnotherapy. In his refreshingly unconventional approach to hypnosis, Thomas makes a huge contribution to the workshop by taking hypnosis way beyond the classroom.
Programme Graduates
Persons featured in the linked pages have all successfully completed their in-depth study into Habits and Addiction and we can highly recommend that you consult with any one of them should you or somebody you know need their help.
Programme Schedules and Enrolment
Enrolment onto these programmes is by invitation only so pop us a message using the email form at the foot of this page. Once the rest of our site is up and running, head across to the linked pages to discover how you may benefit from this exclusive material and other resources.
Study Guide
Current format — Three-volume set, 6" x 9" Softcover Paberback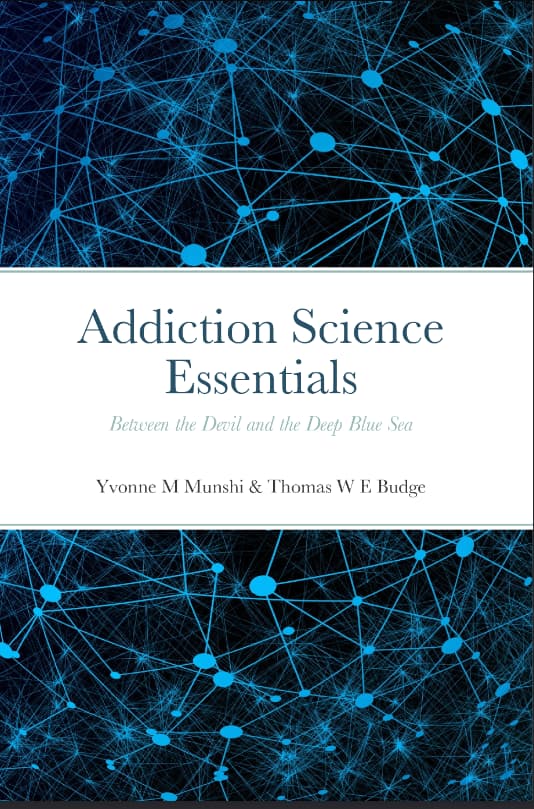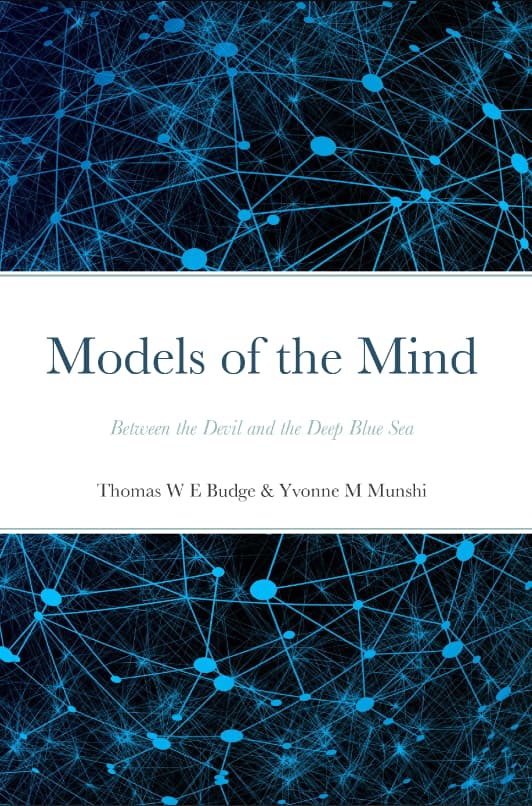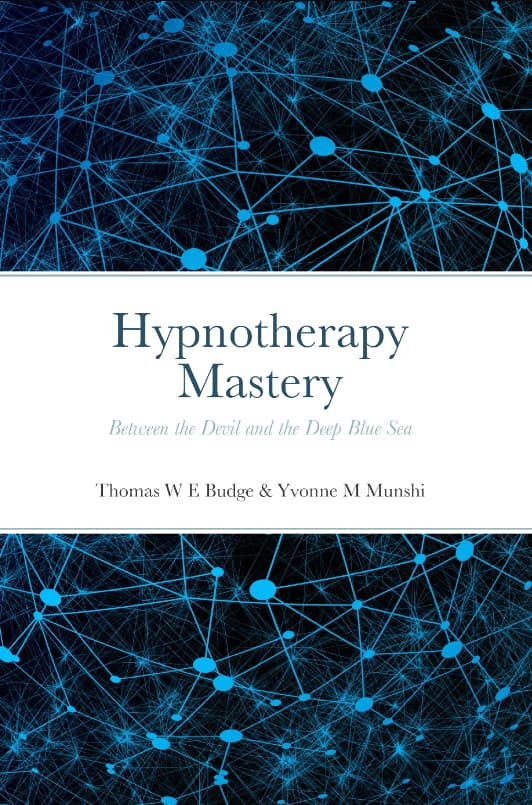 Original format, USA Letter Size, Paperback
Originally published as a single volume of over 450 pages, the authors split the handbook into three separate volumes.